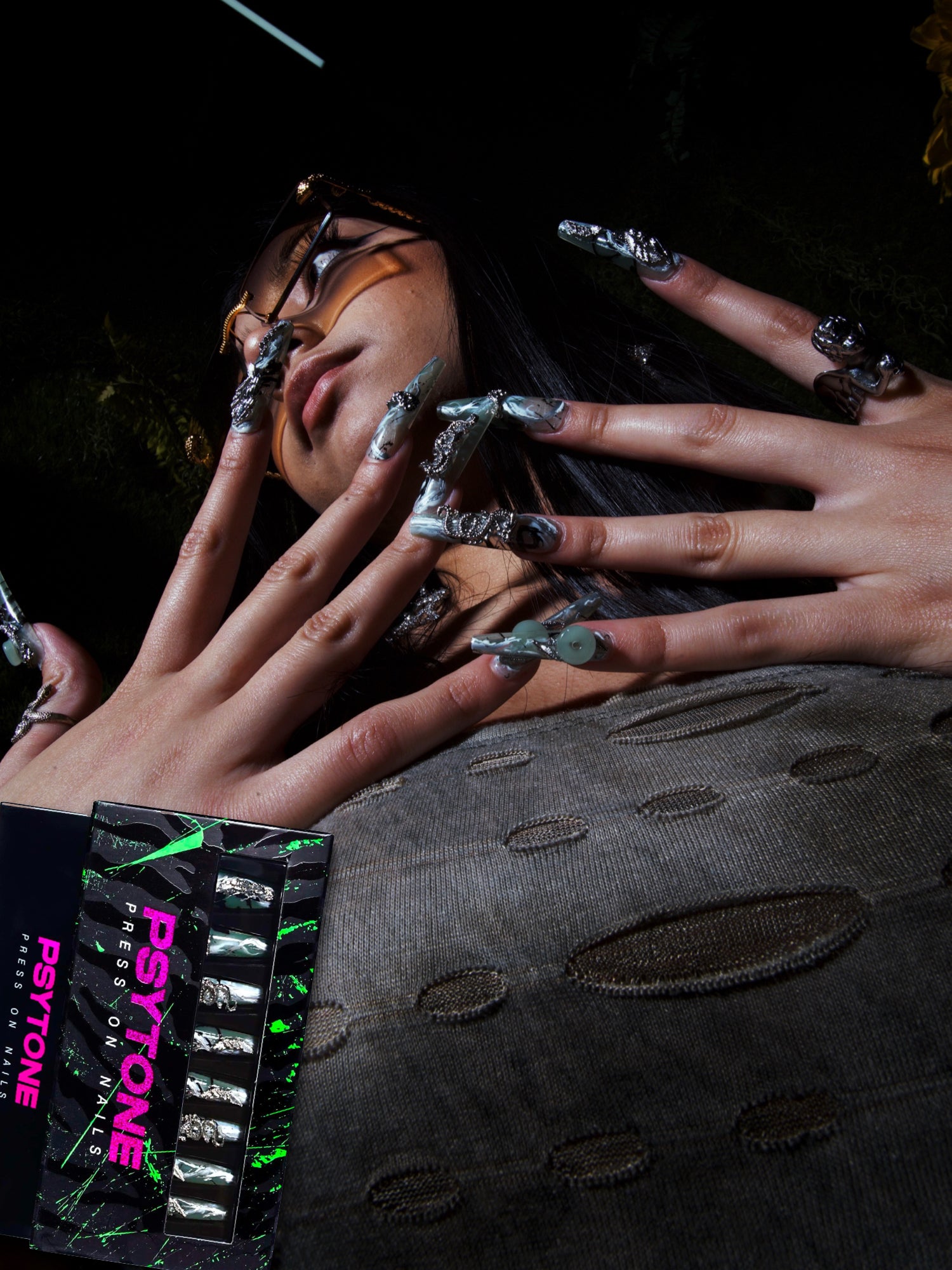 NEW IN
Dragon Scroll
Guo Pei's work reflects a fusion of Chinese culture, history, and mythology with contemporary fashion, resulting in breathtakingly beautiful and regal pieces fit for royalty.
$33.00
Unbeatable quality
in the game
Self-owned Factory
Everyone is saying they have better quality, but they often share the same manufacturer with competitors, creating similar products. Our 15 years in the industry have granted us extensive experience and access to cutting-edge technology.
Special Formula
Lasting up for
7-16 Days
Unreliable application enemies: High C-curve causing gaps, and generic nail glue. We've conquered both as global nail tips leader with custom nail glue formulation.
Latest technology
More intricate designs
The significance of PSYTONE is to translate those expensive yet talented fashion concepts into standardized press-on nails, addressing the monetary and time efficiency issue for nail enthusiasts worldwide.
Reusable
DURABILITY
ARTISTRY